Disclaimer: Due to the current uncertainty regarding coronavirus, many events are being cancelled. Please contact the event organiser directly via the contact details on the listing if you are unsure.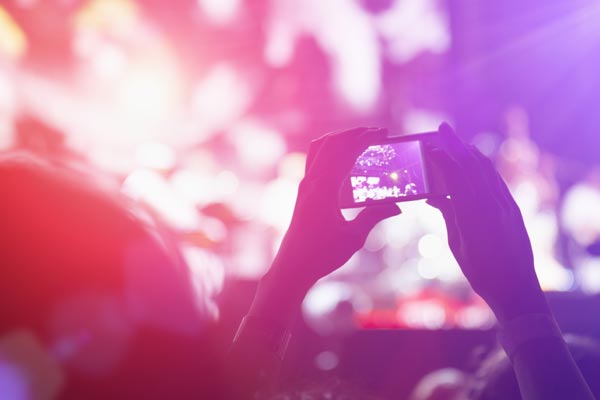 The 2020 SAKAD Festival
Fri 27th Nov 2020, 8:30 PM - 2:00 AM

1 Festival Dr, Adelaide SA 5000
The 2020 South Australian Kizomba & Afro Dance Festival -
The SAKAD Weekender is SA's 4th Kizomba & Afro Dance Festival, hosted in Adelaide 27th-29th of Nov 2020. Learn & Experience this great venture of dance. Two full days of workshops, three nights of parties, plus more... Exceptional International & local teachers, with emphasis on connection & Interaction for everyone.
*Refunds will be considered only in the event the Festival is cancelled (booking fee non refundable).
*Refuuds due to Covid19 government restrictions, will be assessed on an individual basis.
*No transfers
*Changes to the festival is at the organizers discretion.
*Artists subject to change without notification.
*Prices subject to change without notification.
Adelaide ...... Here we go:
The mother dance festival of all festivals is starting!
Taking the lead, setting the pace, creating the vibration and movement of rhythmic energy.
The leading edge of dance and music from its ancient roots in Africa. Authentic. Real. Powerful.
Its aim, to inspire, educate and unite all who seek more in life.
We invite you to experience the spiritual connection of dance movement, and music where we connect as one.
It is time for the Afro connection!
Introducing the power of
*Semba *Kizomba *Tarraxinha *Ginga *Banga *Kuduro *Tribal dance *Afro beats *Drumming + more...
Come LIKE, FOLLOW, SHARE and experience The SAKAD Festival, a Member of African dance culture in Australia.©
The SAKAD Family would like to invite you to the 2020 South Australian Kizomba & Afro Dance Festival. (The WEEKENDER Edition)
Happening from the 27th to the 29th of November 2020
Join us for an amazing three nights and two days filled with dance, music, laughter, friendship and the common goal of immersing oneself in the bliss of growth through education, knowledge and experience. All for the LOVE of DANCE!
Our 4th Edition promises to be lot's of fun, but still inline with the boutique experience and world class lineup. Workshop attendee numbers are capped, to allow for a quality teacher to student interaction and experience
Our aim is to Grow the Kizomba and Afro Dance scene in Adelaide plus be a part of its growth in Australia and Overseas. We also aim to raise awareness and funds for MND (Motor Neurone Disease), a cause close to our hearts and the reason the festival came to fruition.
Join in and be a part of the Festival with Heart!
INFORMATION:
DUE TO CIRCUMSTANCES BEYOND OUR CONTROL The 2020 SAKAD Festival will RE LOCATE back to the CBD at:
THE ADELAIDE ROWING CLUB,1 Festival Drive Adelaide 500.
A beautiful venue and where we held our first ever SAKAD Festival in 2017.
INCLUDED IN FULL PASS:
*All Workshops
*Pre Party Shows and Performances
* All Parties
*Saturday Night Dinner
WHAT TO BRING:
*Your dancing shoes, an eagerness to learn and connect with like minded individuals and most importantly to have fun and a SMILE!
ABOUT THE VENUE:
The Adelaide Rowing Club Function Centre is situated on the Southern Bank of the Torrens Lake (between Morphett Street & King William Street), immediately behind the Convention Centre.
The Clubroom, which is on the first level of the boathouse, commands sweeping views from the Morphett St bridge and Memorial Drive, across to Adelaide Oval to Elder Park, King William St and the Festival Theatre.
Being an active sports club founded in 1882, the clubroom reflects its rich history, with many original photographs dating from the late 1880's to the present day. Many of the Club's trophies are on display, some adorning the walls alongside the Club's ornate "Honour rolls" and its lists of past office bearers.
It is a room full of traditional character, with highlights provided by wood panelling and exposed wooden beams, plus there is a large balcony for outdoor dancing or if you just want to take in the city lights and scenery.
HOTEL ACCOMMODATION:
SAKAD RECOMMENDS ADELAIDE PARINGA HOLEL
Adelaide Paringa is the best value hotel in Adelaide and located in a heritage-listed building right in the heart of The CBD. They offer free Wifi in all the spacious and comfortable rooms and their 'famously friendly' staff will make sure you have the most enjoyable stay possible.
*Adelaide Paringa is just a 10-minute walk to the Festival Venue, 5-minute walk from the famous Sky City Casino, Rundle Mall and a huge variety of restaurants. It is also within a 10-minute walk of both Adelaide Oval and Adelaide Convention Centre. Adelaide International Airport is only a 15-minute drive away.
PLEASE CONTACT FESTIVAL ORGANISER OR THE TEACHERS YOU ARE TRAVELLING WITH FOR A DISCOUNT OFFER ON ACCOMMODATION
INTRODUCING:
ARTISTS
Andrea Fernandez (Darwin)
Dilhan & Amie (Brisbane)
Jean Mark Agbogba (Ivory Coast/Adelaide)
Kudzi & Claudia (Sydney)
Susan Kizomba (Sydney)
MTR The Artist (Adelaide)
Carlos & Lynley
Sun of Africa
ALL ARTISTS ARE AVAILABLE FOR PRIVATE LESSONS ONLY, BY CONTACTING THE FESTIVAL ORGANISER. POA
MUSIC:
Dj's
Dj Mousai (Sydney)
Dj Jim (Kenya)
Dj Alex B (El Salvador)
SCHEDULE:
*Friday Welcome Party time 8:30pm
(Dress Code: Dashiki Glam') ?
*9:30am Saturday Registrations
10:00am Workshops
(Compulsory Registration Forms to be filled before commencing workshops).
8:00pm Pre Party VIP Dinner (inclusive for full pass holders)
9:30pm Party & Dance Performances (includes night pass holders)
??(Dress code: ' SUMMER BRIGHT'S')??
*10:30am Sunday Registrations
11:00am Workshops
*8:30pm Kizomba WWorkshops with guest artists Dilhan & Amie
9:30pm Party & DANCE (D2D) challenge
⛵⚓(Dress Code: 'NAUTICAL')?‍♀️?‍✈️
*PLEASE NOTE TIMES AND SCHEDULES MAY BE SUBJECT TO CHANGE
TIMETABLE
Available to Download on website
https://sakadfestival.com.au/SAKAD-Festival-Timetable-2020.pdf
TICKETS / PRICES
FULL PASS (Friday/Saturday/Sunday all inclusive)
Includes:
All workshops, pre party shows and performances, Saturday night dinner and all Parties.
*1st Release $199 ends 30/10/20 (ONLY 30 AVAILABLE)
*2nd Release $229 ends 13/11/20
*3rd Release $259 ends 26/11/20
*Couple Pass $420 = 1 Male, 1 Female OR Same Sex Couple Dancing as a Lead & Follow. (No further discounts apply to this Pass)
SATURDAY / SUNDAY WORKSHOP PASSES (DAY CLASSES ONLY)
*$140 Saturday
*$140 Sunday
(Does not include dinner, night shows, Performances or parties)
NIGHT PASS
*$75 Three Night Party Pass included Shows, Performances and Parties (Friday/Saturday/Sunday)
*Friday Night Pass $30
*Saturday Night Pass $35
*Sunday Night Pass $25
TEE SHIRTS
*$35 (PLEASE MESSAGE ORGANISER WITH YOUR SIZE ONCE YOU HAVE MADE YOUR PURCHASE)
SPONSORS AND EVENT PARTNERS
MTR The Artist
Bella Entertainment
AACE Festival
Sydney International Afro Kizomba Festival
Juice Dijital
Flowers by Rita
Out in the Paddock
GK Global Keratin
Sebastian
Location
*All Workshops will be held at:
THE ADELAIDE ROWING CLUB,1 Festival Drive Adelaide 5000. (CBD)
*Night Parties:
? FRIDAY PARTY AT:
WAKANDA PLACE, 258 Hindley Street, Adelaide. SA 5000 (CBD)
? SATURDAY & SUNDAY NIGHT PARTIES AT:
THE ADELAIDE ROWING CLUB,1 Festival Drive Adelaide 5000. (CBD)
Contact Details
Festival Organiser
Marie-Therese Rushwan
M: 0419818147