Disclaimer: Due to the current uncertainty regarding coronavirus, many events are being cancelled. Please contact the event organiser directly via the contact details on the listing if you are unsure.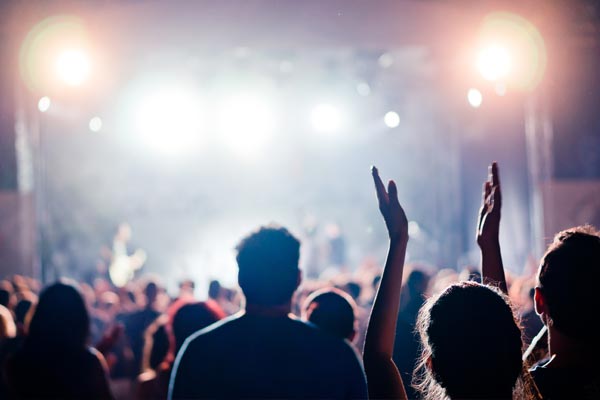 Jo Lawry Quartet // The New Cabal - Presented by COMA + Wangaratta Festival of Jazz & Blues
Sat 31st Oct 2020, 5:30 PM - 10:00 PM

39 George St, Thebarton SA 5031
COMA and The Wheatsheaf Hotel are pleased to present two very special shows in conjunction with Wangaratta Festival of Jazz & Blues!
A series of events and live-streams will be taking place across the nation celebrate Wangaratta Festival's 30th Birthday this year
These shows, never-before-seen gig footage and the National Jazz Awards Finals and announcements, will be streamed all week, from 27th October to 1st November. You can view the full program, and purchase tickets for the festival's live-streamed program (in day sessions or bundles) here:
https://wangarattajazz.com/
We will be presenting two pre-ticketed shows ($20 / $15 for COMA Members + booking fee) at 5pm and 8pm on Saturday 31st October at The Wheaty. Please note that these shows will be filmed and broadcast live
Only a limited number of tickets are available for these gigs, due to capacity restrictions. If you miss out on a ticket, you can watch both of our shows - and much more - with the Saturday online pass! (available here:
https://www.netgigs.com/en/wangaratta-festival-of-jazz-blues-saturday-31st-october
).
Don't forget to check out the other shows and National Jazz Awards performances on offer during the rest of the week! (Please note program times on the Festival's website are in AEST - take half an hour off to catch the live shows here in SA)
Tickets are sold separately for each show through TryBooking (and include a small booking fee).
Tickets are now live! Please note that if you purchase the $15 COMA Member ticket you will need to provide a valid membership card at entry. You can renew or purchase a membership at coma.net.au, or at the door at a gig! (but please make sure you have a valid membership before these shows, as we may be unable to issue memberships on the night due to livestreaming timetables).
SHOW 1 : JO LAWRY QUARTET : 5pm : Doors @ 4.30pm
Vocalist and songwriter Jo Lawry is one of the best in the business. Having worked with luminaries including Fred Hersch, Sting and Paul Simon, we are thrilled to present Jo in concert featuring NYC saxophonist, Will Vinson.
feat.
Jo Lawry – Vocals
Will Vinson – Keys/Sax
Bonnie Aue – Bass
Angus Mason – Drums
https://www.trybooking.com/BLZRD
SHOW 2 : THE NEW CABAL : 8pm : Doors @ 7.30pm
The New Cabal is a quartet of Adelaide's premier modern jazz performers. Led by double bassist Lyndon Gray, alongside fabled tenor titan Chris Soole, the sublime Chris Martin on piano, and electrifying drummer Josh Baldwin, they held down an iconic ten-year weekly residency. Find out why!
feat.
Chris Soole – Saxophone
Chris Martin – Piano
Lyndon Gray – Double Bass
Josh Baldwin – Drums
https://www.trybooking.com/BLZRI
We very much look forward to seeing you on the night in-house and online!